Model Home - Monroe
Model Home Location:
Beckley, WV
This model home is on display at our Beckley, WV Sales Center. - Download Brochure
Pricing shown is based on area served by the Sales Center location where model home is displayed. Pricing varies by Sales Center due to variations in state & local build specifications/requirements, labor costs, transportation costs, taxes, and what is included in price.
Floor Plan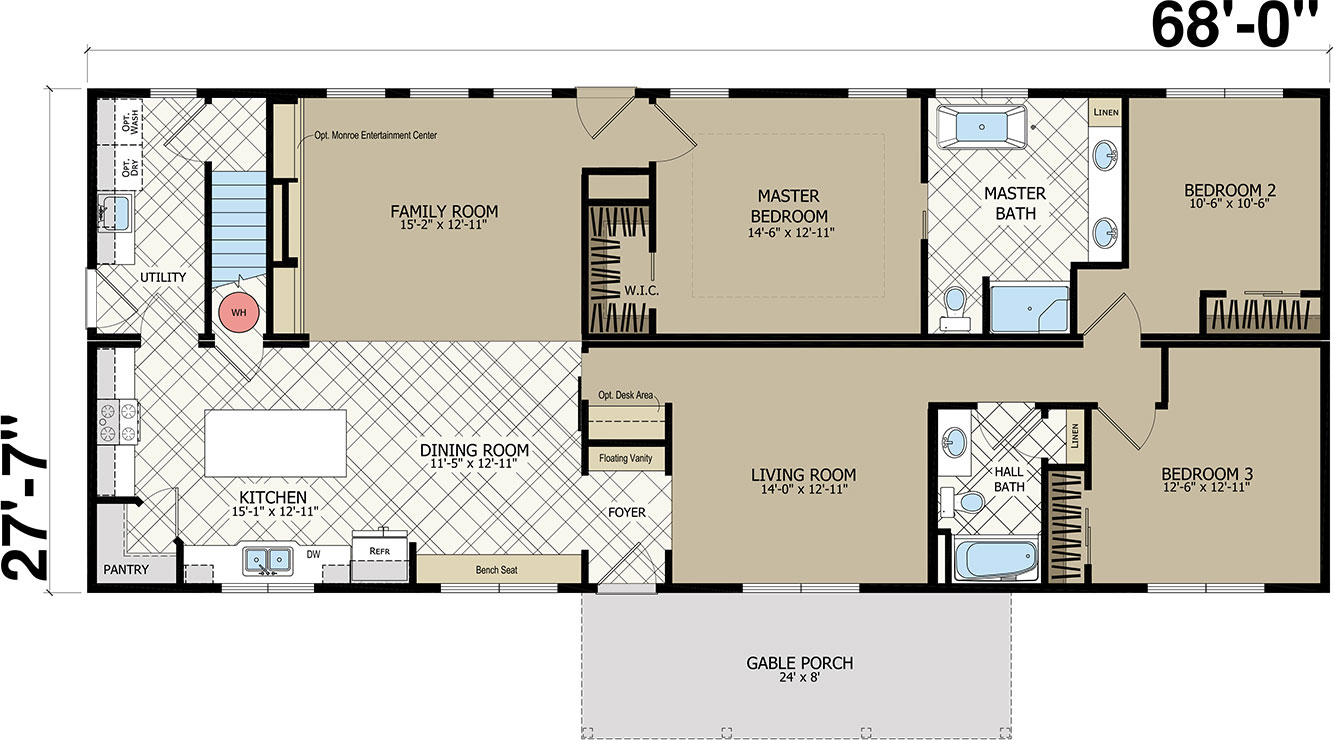 PRICING
Approx. Square Feet
Base Price
Price w/ Options Shown
With 8' x 24' Reverse Gable

TOTAL

1,904
$ 212,882
$ 111.81 / Sq.Ft.

$ 258,468


$ 135.75 / Sq.Ft.
$ 277,099
Interactive 3D Virtual Tour
Gallery
Check out another Model Home - Model Homes @ Beckley, WV
I want to learn more about the Monroe