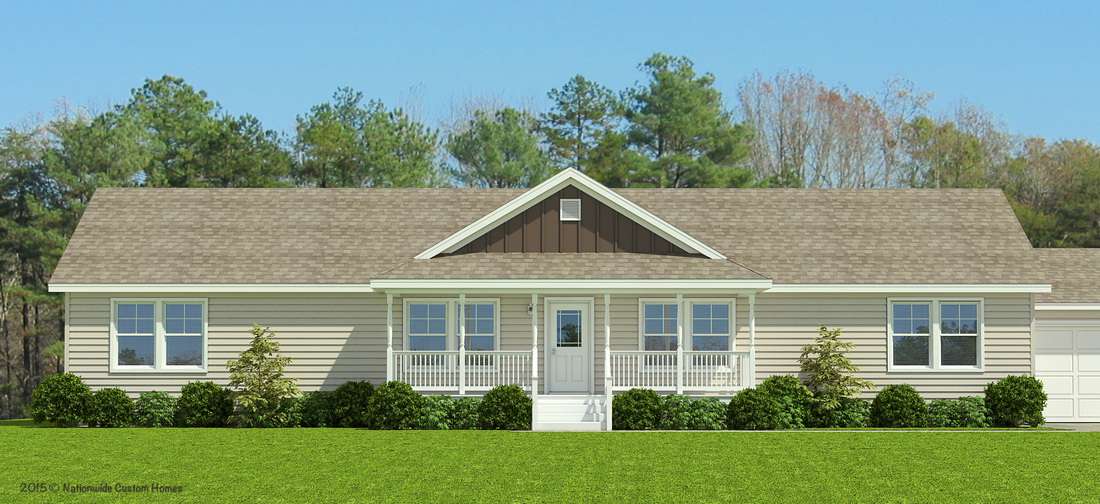 Modular home construction in Charlotte, NC amazes homeowners with the new innovations relative to custom-building residential homes. Upgraded floor plans are being offered to help build a home that is tailor-fit to the personal needs and preferences of the homeowner. This means that there are now more amazing features to improve home living experience, like those found in the Ashwood Ranch style floor plan.
A ranch home is a single story home. In years past, a ranch style home usually had a simple exterior and the living area on the first floor. Now, while still a single story home, ranches can have different roof pitches and additional features that takes single story living to a whole new level. The Ashwood ranch style floor planis the perfect example.
The 1,549 square feet modular ranch floor plan has been strategically allocated to create stylish and spacious bedrooms and bathrooms in addition to the living room, kitchen, and dining area. The raised roof porch, craftsman style porch posts, and architectural shingles are just a few special features on the exterior that make the Ashwood modular home distinct from traditional ranch homes.
To find out more about all the features of the Ashwood ranch style modular home, contact Silverpoint Homes.
|