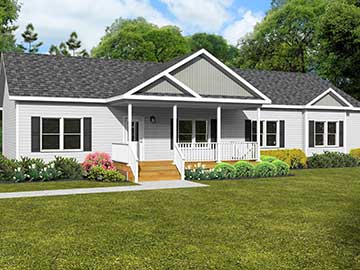 If you're still considering a new home over purchasing an existing home, we really need to talk soon.
New home construction is booming, as homebuyers are educating themselves on all the advantages that come with new over old. We're experiencing a lot of interest from West Virginia buyers all the way down to North Carolina. These future homeowners know there's never been a better time to build. How can they be so sure? Here are a few reasons.
Energy Efficiency – The homes we're building today use state of the art materials and systems that are nearly twice as efficient as homes built just a few years ago. That means lower energy consumption, less environmental impact and a more responsible home.
Availability Now – With interest rates remaining low and demand growing, projections are the demand for new homes will soon outpace the home building industry's ability to keep up. We have scheduling opportunities now, but they are filling up fast.
As demand rises, prices will too. We're still experiencing a pricing advantage on labor and materials, creating a window of opportunity that is steadily closing.
If you are thinking about making the move to a new home, then let's talk. Contact Silverpoint Homes to schedule a time to discuss your ideas, needs and preferences. We'll help you evaluate your choices and begin the process of creating the right home for your family.
|