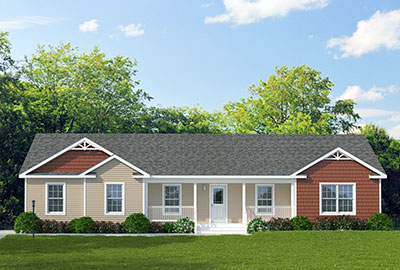 Modular homes building solutions throughout Martinsville are increasingly popular for first time home buyers who see the value and want to make a smart purchase. Many people consider modular home investment as the smart play in home buying. Modular home is particularly wise as investment property because it is the best path to a profitable rental home portfolio. Modular homes in Martinsville are built to higher standards than stick-built houses.
Modular homes are a great option for first-time home buyers. First-time home buyers love modular homes for a number of reasons. They are completely customizable. This means Silverpoint can design a home that perfectly matches the home buyer's goals. Modular homes are comparatively affordable to traditional stick-built homes. When making such a significant investment for the first time home buyer, modular constructs like the affordable "3710 sq ft Homestead V" offer a great way to maximize living quality for your new home buying budget.
Modular construction is simply a smart investment. It costs less per square foot to build a modular home which of course lends to better value and better capital gains when/if it comes time to sell your new modular home.
To learn more about your modular home construction options here in Martinsville, email us at infoVA@silverpointhomes.com.
|