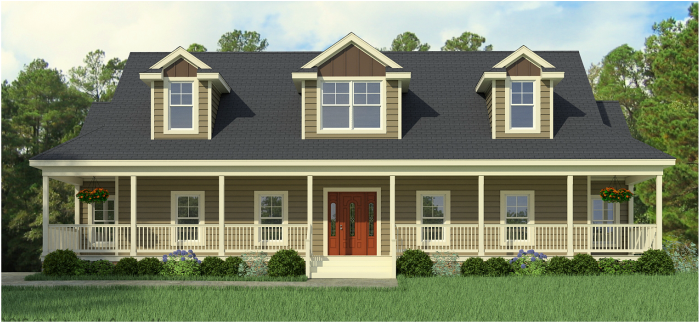 One of the great things about modular home construction is that you can build a home that is tailor-made to match your vision. Make modifications to keep up with your growing family, turn your single-story home into a two-story home, or build your dream home from scratch— it is all possible with modular homes.
In the modular home construction industry, Cape Cod modular homes in Lewisburg, WV are a favorite floorplan for many homeowners. They are increasing in popularity because of the range of options for customization and because of the options of modular floor plans that are offered to interested buyers. The Cape Cod style modular floor plans have evolved into a more convenient and faster building solution over traditional home construction.
Cape Cod style homes are known for their exquisite design both inside and out. This style modular home combines the classic design with modern architecture. In fact, if you want to custom-build a Cape Cod home with a classic wrapped porch, you can now make that dream a reality by choosing the Greenbrier Cape Cod modular home floor plan from Silverpoint Homes. The interior has beautiful detail while it strategically allocates three bedrooms, kitchen space, a dining area, and a living room into the floor plan. It is also the perfect design for those who work at home or for those who need to make use of a home-office. The Greenbrier houses a computer room, with a built-in desk, making it a conducive indoor space for running your home-based business.
To find out more about the Greenbrier modular floorplan and other Cape Cod modular home styles, contact Silverpoint Homes.
|