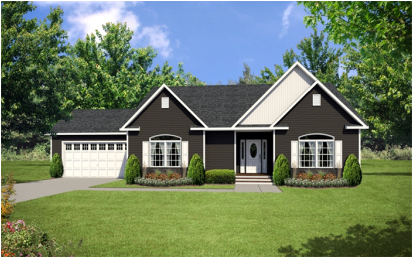 With this buyer's market, many people are considering their options when it comes to buying or building a new home. However, another option for home building is becoming more and more popular today: modular home construction. Because of the reasonable modular home prices, faster building time, quality assurances, vast array of floor plans, and customization options, building a home has never been so easy.
Compared to traditional on-site construction, modular construction can be completed much faster. This is because the modular homes are constructed in a factory-like setting into modules. Then, those modules are delivered to the permanent site and only need to be joined by the contractor. This means site-work and construction can be done at the same time. Building a modular home is much quicker than building a traditional stick built home, however the length of time will still depend on the design of the house and the capabilities of the contractor. Normally, after the design phase is completed, the production of these homes can take 1-2 weeks in the factory; then another 2-4 weeks for the home to be assembled by the builder after it is delivered to the site.
Keep in mind that bank financing is also far less complicated than you may think because banks, insurance companies, and appraisers consider a modular home the same as traditional homes. For more information on modular home construction, contact Silverpoint Homes.
|