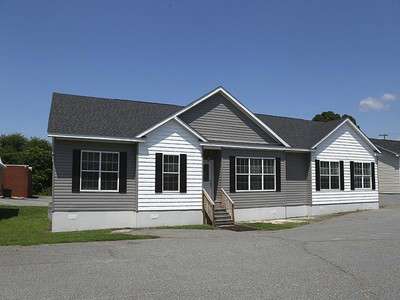 Modular construction can be used to create long-lasting, high-quality homes that last. In general, "modular" means that home construction takes place in a factory, before being assembled onsite from modules.
Modular construction can be used to build high-end, high-quality homes because it allows for higher quality homes faster and for less money and time than traditional, "stick-built" construction.
Quality
Modular homes are built to a higher level of quality than stick-built homes, in part because they must be able to withstand the stresses of transport. Joints are tighter, fasteners are more accurately applied, and material is cut with more exactness. The modular construction process is also subject to more QA checks throughout construction, ensuring a superior and more sturdy home.
Saving Time and Money
The modular building process decreases construction time. Similar, custom stick-built homes can take one to two years to design and construct. In contrast, after the design stage, a modular home can be built in 6 to 8 weeks, because the foundation work on-site and home construction occur simultaneously; and factory construction leverages specialized construction teams, equipment and facilities. As a result, a modular home can cost less per square foot than an equivalent stick-built home.
Sustainable Building Practices
Modular construction supports sustainable building practices. Thirty to forty percent of the material used to construct a typical stick-built home ends up in a landfill. With the modular home construction process, an average of two percent of materials end up as waste.
For more information on modular construction, contact Silverpoint Homes.
|