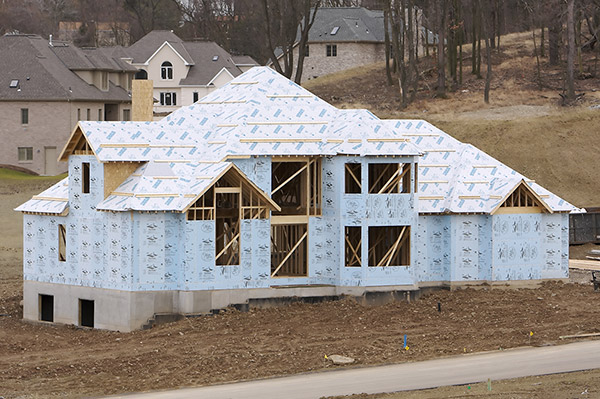 House wrap is a synthetic material that is installed in modular homes to protect the house from moisture infiltration and prevent mold from growing inside the walls and attic. It serves as a weather-resistant barrier in addition to insulation that prevents moisture from damaging the exterior walls of the house.
Modular home construction in Greensboro, NC uses a superior weather protection system to ensure that air and water cannot penetrate the walls while still allowing the home to breathe. The barrier allows the moisture to escape from the cavity walls. Moreover, Silverpoint Homes modular builders apply quality house wraps that are tough, rip resistant and which will cover all cracks and crevices to support the function of the insulation. The wrap and insulation work together to keep the home air-tight and ready for all types of weather.
Quality house wrap needs to be used in order to protect the house and help withstand heat from sun exposure and which won't easily deteriorate. The efficiency and cost-effectiveness of the modular home building system relies on the premium materials used in the construction process. For more information about modular construction, contact Silver Point Homes.
|