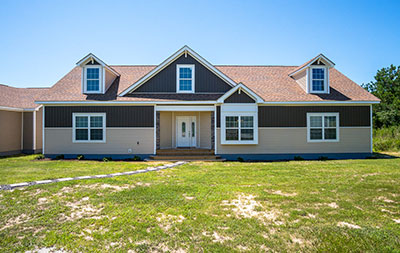 Families need and desire a spacious home. They want to ensure that they have enough space for all the furniture and decor, living area and appliances and still have generous space left to move around freely and comfortably. If you are looking for a spacious and stylish floorplan for a modular home in Greensboro, NC, the Stanley Cape Cod Style Modular Home could be the home that is right for you.
The Stanley home is a traditional Cape Cod modular floor plan constructed using state-of-the-art modular home construction. This modular home has a total floor area of 2,986 sq. ft. with an exterior that features a charming gabble roof. The Cape Cod is a traditional style, but it still remains a well-loved style of home by families even today. The Stanley is proof.
Inside The Stanley Cape Cod style modular floor plan is truly a haven for families who love spacious homes. The living room is huge and can serve as a play area for children while the parents relax watching television. All three bedrooms have lots of generous space too. The master's bedroom is similar in size to the living room with a large and relaxing bath. The dining, kitchen, and utility rooms are all spacious as well and are located in the back portion of the floor plan. Upstairs, there is a huge storage space for seasonal decors and rarely used items.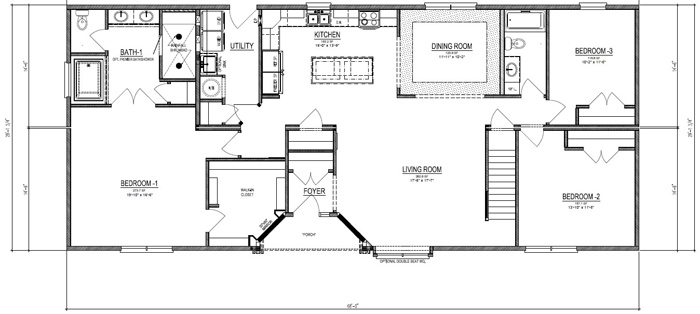 The Stanley Cape Cod style modular floor plan is indeed a perfect example of spacious and stylish rolled into one. To find out more about this modular floor plan, contact Silverpoint Homes.
|