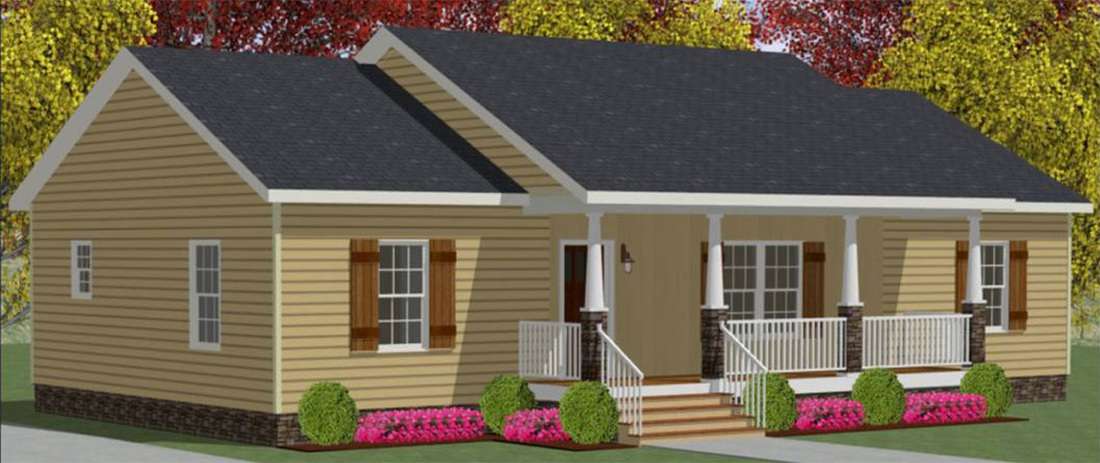 Modular homes in North Carolina provide you with a wide selection of styles and sizes to make it your own. All the available modular home floor plans are flexible; so choose from one of our hundreds of existing plans and if needed, you can customize it to meet the needs of your family.
One of our most popular modular home floor plans is The Ashwood. While there are flexible options to customize this floor plan which comprises 1,549 square feet of living space, the existing design contains 3 bedrooms, one is a master bedroom with an adjacent glamour master bath. This single story Ashwood home has an open floor plan with a kitchen that opens into a spacious dining area which shares the center part of the house with the living room.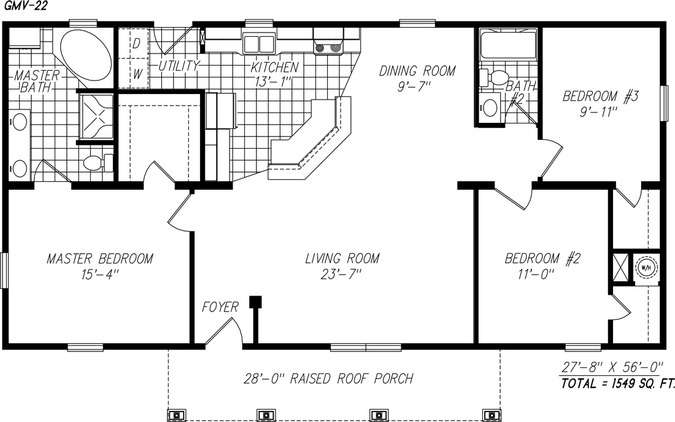 The Ashwood - Options - Click to View
The modular home specifications meet or exceed all construction codes, and the features and fixtures of The Ashwood can be modified to meet your specific requirements and preferences. You have full design control over this ranch style modular home because it has an open floor plan that allows you to help make choices on both the outside and inside of your new modular home; from the interior to the exterior, from insulation to plumbing, from cabinets to counters and much more. Your options in the The Ashwood include a Builders Choice Exterior Package where you can choose the material, style, and design for your front door, porch, roof, siding and shutters.
Whether it is a starter home or a home for empty-nesters, we can help you customize your new modular home. For more details, contact Silverpoint Homes.
|