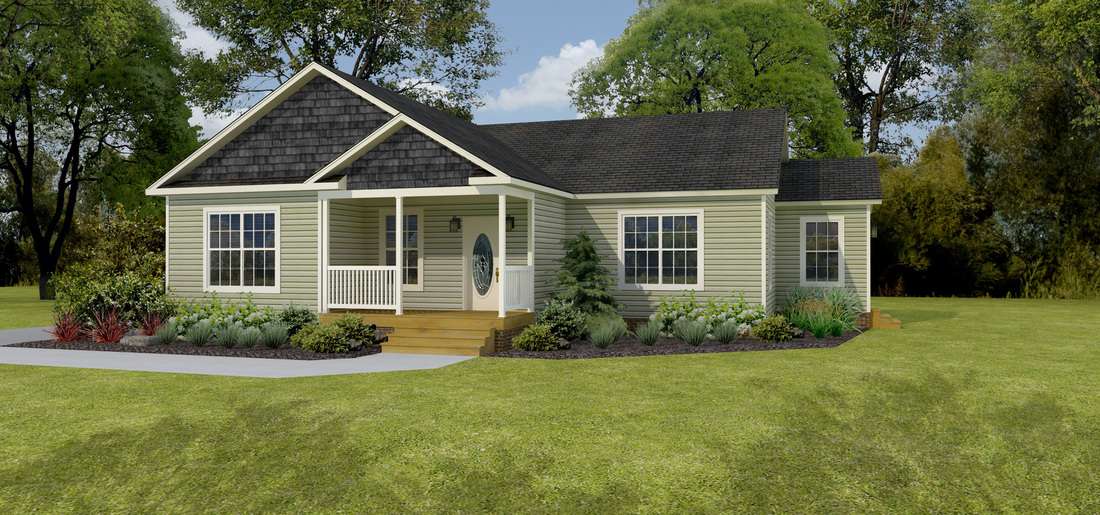 There are now quite a few modular homes in Greensboro, NC. This is because more and more people are interested in modular construction and the pre-designed floor plans such as The Carolina ranch.
If you have been looking at ranch style floor plans as the design for your new home, consider The Carolina ranch style modular floor plan. This 1,713 sq. ft. home has three bedrooms and two bathrooms. The T-ranch is designed to maximize all of the indoor space. The largest bedroom, the master, comes with a dedicated bathroom that is spacious enough to fit a 4'x6' ceramic walled shower with Transom window and a cultured marble vanity.
While modular home construction allows for high quality, gorgeous interiors, it also has a good eye on exterior designs. The Carolina ranch style modular floor plan showcases a pitched roof with architectural shingles, lineals on the front windows and entry door, smooth ceilings with crown molding, laminate hardwood floors in the hallway and even more design details.
To find out more about The Carolina ranch style modular floor plan, contact Silverpoint Homes.
|