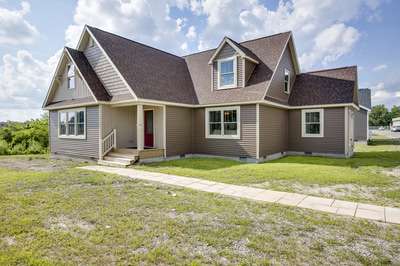 Value is not about what you pay for a product—it's about truly getting what you pay for.
Silverpoint Homes would like to remind you that when it comes to selecting your new home builder, although price is important, understanding value is critical.
With new home customers this mistake is made way too often—the buyer never digs deep enough into just what they're buying.
"Hey, I'm getting a three-bedroom, two and a half bath for a great price. I'm happy!"
You're happy when you move in…but what about two years later?
We've seen it way too many times, and Buyer's Remorse is not pretty. When it comes to selecting the builder to construct your new home, please, do your homework. There is a difference. Ask the tough questions that make builders uncomfortable:
What type of warranty do you offer? Is it just the structure or is it "foundation to rafters"?
What is included as standard features and what is considered an "optional upgrade"?
What grade of carpet comes in the home?
What brand of windows? What is their warranty period?
Are the cabinets hardwood doors and face frames?
And, there are even more queries guaranteed to set a salesman back on their heels. Choosing a builder for your new home is actually about creating a trusting relationship. Here at Silverpoint Homes we believe transparency is crucial, that's what has allowed us to do what we do for over 15 years.
If you want to learn more about screening a new homebuilder, Contact us . We would love to share with you exactly what questions to ask, and yes, of course, show you what Silverpoint Homes has to offer.
|