Modular home construction in Beckley, WV is increasing in popularity mainly due to construction speed and quality. This non-traditional building technique allows for the better construction of residential homes using the same or better building materials that are used in traditionally built homes. However, modular homes are built faster for less. Silverpoint Homes also creates homes that are structurally stronger since each module is made to with the rigidity to weather transportation and craning onto foundations. The modules of each modular home is then integrated when they are assembled and sealed at the permanent site.
Similar to conventional housing construction, modular home construction also offers different floor plans to suit every want and need. You can choose from different pre-designed modular floor plans and you can make modifications or adjustments so that your chosen floor plan is transformed into the dream home you can call uniquely yours.
If you have been dreaming of home with a spacious living room and family room, the large ranch style modular home may be a great option. The 1,875 sq. ft. ranch floor plan comes with a master bedroom with dedicated bathroom, and two additional bedrooms, kitchen, dining room, main bath, foyer, and utility room. The latest model of this single story home has an improved exterior with 6" bead lap siding, a lower-level entry, a hip roof, plus an optional porch. It is so spacious that it is conducive for relaxing and entertaining, which means more quality time with your family and friends.
To find out more about Ranch style modular homes, contact Silverpoint Homes.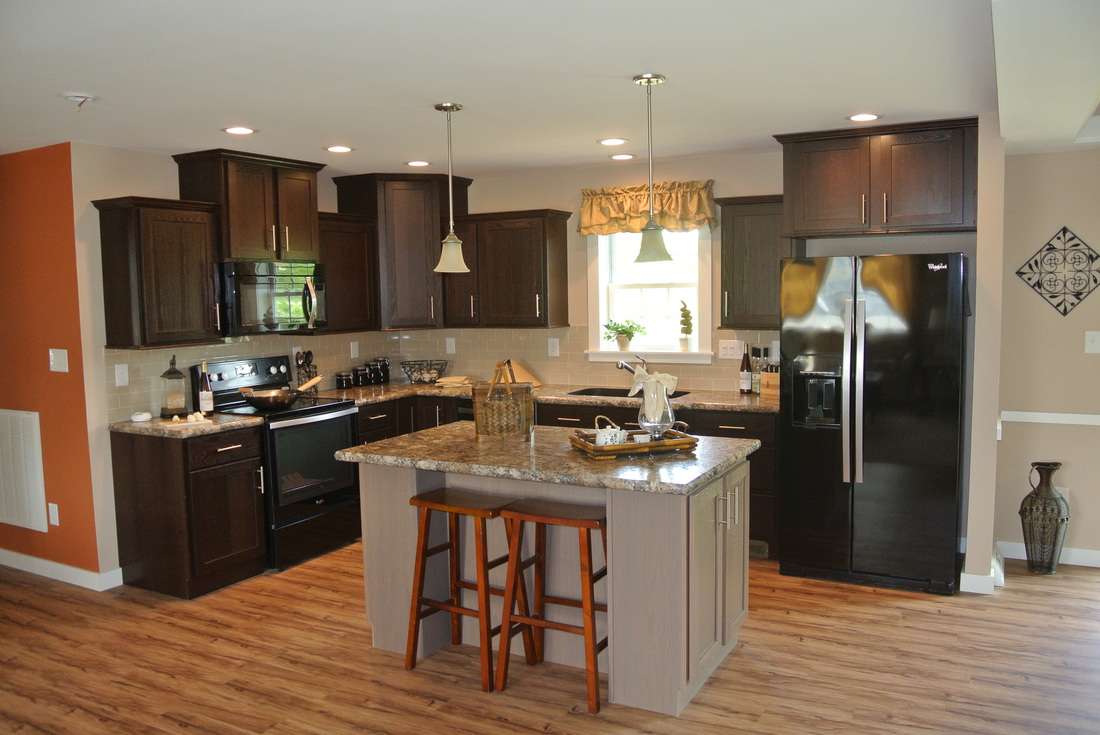 |