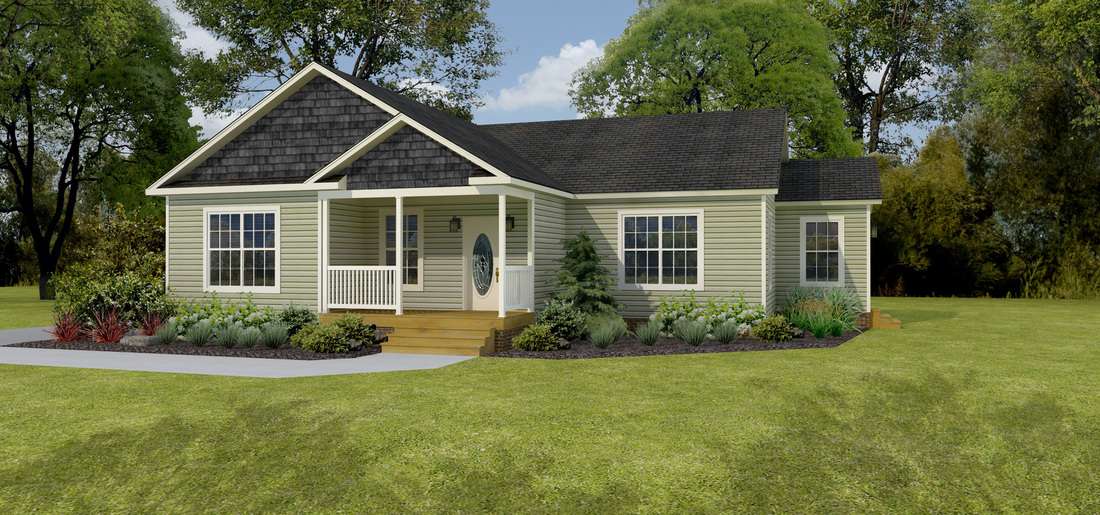 Congratulations on your decision to build a new home! It goes without saying this investment will be one of the largest single purchases you will ever make, requiring the due diligence, research and investigation it rightly deserves. When it comes to building your dream home, you simply must perform your homework before signing on the dotted line—if not, you may find yourself suffering from Buyer's Remorse before you've finished moving in.
Here at Silverpoint Homes, in an effort to educate all potential new homeowners, we hired a marketing company to perform some independent research, speaking with nearly two dozen area families, around each of our Sales Centers in West Virginia and North Carolina, who decided to build a new home with other builders.
They were asked if they would share their insights regarding what they would do differently if they had the opportunity to press the proverbial reset button. In every instance they were happy to help other homebuyers learn from their mistakes in order to ensure history doesn't repeat itself.
With that being said, we're proud to present "The Top Five Mistakes To Avoid When Building A New Home".
#1. Failure To Identify, Understand & Budget For The Total Project
"My husband and I thought we knew what to expect financially. But our contractor never took the time to define all the extra costs involved until more money was needed for something."
Yes, it happens way too often and gives all homebuilders a bad reputation. Certain contractors are more concerned with getting buyers to sign on the dotted line that they gloss over certain aspects of the project that definitely have an impact on the budget's bottom line. Here are just a few examples:
Utility Access: Septic, power, water lines, natural gas—even Internet and cable TV, all has to be considered.
Size, Length & Material of The Driveway: Gravel, concrete or asphalt? How wide and how long will your driveway be? Make you sure you plan for these costs.
Building Permits: Did you know some municipalities and counties charge as much as 1% of the total construction cost of your new home just for the building permit?
Landscaping: A 50 lb. bag of grass seed can be over $100 and bails of straw over $7 each. A truckload of nice screened top soil can be very pricey. This adds up to more than pocket change.
Site Preparation: Does your site require clearing and grade work? Unless you've got a buddy with a bulldozer, you should expect from a couple to several thousand dollars.
Lender Closing Costs: Most buyers expect closing costs but do not realize they can be 3-6% of the amount financed. Make sure to review this with multiple lenders before selecting yours. Do not just look at the monthly payment, look at the total costs.
Here at Silverpoint Homes we offer a Free Project Budget Review addressing each of the above topics, and more, prior to agreeing to build your new home! We do everything possible to make certain you totally understand the budget, scope of work, and overall cost of your new home.
#2. Excessive Change Orders
"I didn't even know what a 'change order' was! But I do now. I wish I would have listened to my gut instinct -it all just seemed too good to be true."
Change Orders... realistically changes will come up during construction. Most often change orders are the result of lack of common understanding of the build print or the options. Upfront planning and detail review is the key to avoid change orders. But when they do become necessary, the key is to make sure you approve of any changes before implemented and ensure they don't become overwhelming and expensive. Do not be shy about asking details regarding any change orders your contractor presents. Make sure to get it in writing before work is performed.
Change orders can often become runaway expenses on a "forever home." A field change can run 50-200% more than the initial cost of doing it right the first time. But if you don't like something, you just have to change it. $200 here, $500 there, $2,000 for this, $750 for that. It is common to hear of going at least 10% above project estimates in change orders for site built homes. These are generally legitimate costs for the contractor, especially when rework is required. Plus they often delay the project for several hours, days, or even weeks.
"Allowances" is also a common term builders will use. There is nothing wrong with some allowances, just make sure you understand what was "allowed." For instance, a builder allocates an amount of funding for a basic kitchen, enough to purchase and install typical "off the shelf" cabinets, appliances and countertops. This is your dream house—of course you're going to want kitchen upgrades—but at this point they're going to cost you a lot more!
The best-case scenario is your builder failed to service you properly through planning and communication. At worst, they viewed this as an opportunity to squeeze more money out of you.
Silverpoint Homes strives to avoid change orders. In fact, in the past year less than 10% of our customers had change orders, and for those that did the average was cost was less than $1,000. Ok, you're probably thinking how is that even possible, right?
Here's how.....
We display several fully decorated model homes in order for our customers to decide on the right look, and, more importantly, the proper feel of their new home.
We discuss, show, and review the various options available, making sure they are completely satisfied and educated from the very beginning.
We provide all documentation to our customers, so there's never any "i" left undotted or "t" uncrossed!
#3. Underestimating the Time & Effort Required
"Our contractor told us it would take about 6 months to build our home. It took 13 months. He didn't tell us that he could not start for 3 months and then winter hit causing us to be delayed even more."
"We had to be at the job site every single day to review what was being worked on and find out what materials we needed to select next just to keep things moving. Then we spent hours at all the stores figuring out what colors and materials we wanted. It was like a second full time job."
According to the National Association of Home Builders (NAHB), the national average construction time for a single-family home is 8 months. That does not sound too bad.
However, if you want a good, reputable builder they will have a backlog of a few to several months, even a year or more. If a builder can start right away, you might want to ask some questions.
Silverpoint Homes average build time from deposit received to keys handed over is under 4 months for a ranch home and 6 months for a cape cod with a finished second floor. Typically 4-6 weeks of this time is waiting on utilities to be connected. Because we utilize modular construction, we are able to work on several homes at the same time and start immediately. We can also build year round as it only takes a few days to dry in our homes and they are 90% complete at that point.
Many buyers also fail to consider how long the lending process can take. Since the 2008 financial crisis, many rules and regulations have changed. This has slowed the process significantly. The typical time from sales contract to closing is 60 - 90 days.
Unfortunately, we cannot do anything about this except to make buyers aware. So if you say you want to build in the spring, you should start at Thanksgiving.
Selecting materials and colors for your home sounds like fun, right? And it can be for the first few major selections, but then it becomes a chore driving to the different stores, getting tiny 2"x2" samples, seeing if they match, deciding which one looks best, drive back to the stores, ordering it, making sure it is in stock or if it will be delivered before the contractor needs it. It becomes a major hassle with pressure of deadlines.
Silverpoint Homes makes the selection process easy with our 500 square foot Design Center. All the options are on display in one convenient location. Plus if you need to see something in full scale, chances are we have it in one of our many model homes.
#4. Neglecting to Study the Build Specifications & What is/isn't Included in the Price
"We assumed a new house would be built to last, and why wouldn't we? Was it too much to expect our home would be built right and include everything? I mean, the house looks beautiful on the outside, but to say that's deceiving is a huge understatement."
Even in today's housing market, many counties, especially in West Virginia still don't have Building Code Enforcement offices. Sadly, certain builders take advantage of this, building homes that simply aren't up to code. Just a few of the catastrophic results of failing to follow code includes:
Shallow Footers
Insufficient Structural Load Rating
Reduced Insulation
Wrong Grade Of Materials
Improper Construction
Silverpoint Homes takes great pride in our build specifications. Every modular home is third party inspected before leaving the manufacturer. We meet or exceed all state and local building codes. What is included in the price should be in black in white. It is the "what is not included" that is hard to review. Many builders present a laundry list of included items and it all looks great and causes your eyes to glaze over reading the fine print. Here are a few of the commonly missed items:
Kitchen Appliances
HVAC system
Closet shelving
Dryer vent
Exterior Faucets
Dead bolts
Crane for setup (if modular)
Before the house is even created, our customers know up front what is included in the price and what isn't. We're talking about everything from your build specifications, options, colors, appliances, warranties, taxes, even the equipment needed to build the foundation or place your house! We put this on our price sheets that our customers receive on the very first visit. The price sheet clearly states what is not included in our price and allow our customers the ability to add those if desired.
We've found being direct, clear and informative from the very beginning is the best way to ensure our customers get the home they've always dreamed of, avoiding all headache or heartbreak during the entire process.
#5. Failing To Ask For References & Testimonials
"If there was one thing I absolutely regret in regards to building my home it's this. I wish I had asked for references. With that information I would have been able to make a better decision." It's really mind-boggling—we check online reviews for restaurants, read critics' reviews before we plunk down ten bucks to see a movie and even request the opinion of our friends as to where purchase a gas grill—but we don't take a close look at who will be building our home?
We can't stress enough the importance of speaking to current homeowners, even asking if you could take a tour of their house. Any builder worth their salt will be happy to provide certifications, proof of insurance, and worker's comp policies for you to review. But don't stop there!
Go online and enter your prospective homebuilder into all the major search engines and see what turns up. If you notice a trend of negative feedback you'll definitely want to move onto another builder. If you don't see anything at all, you will need to ask around.
If your county has a Building Code Enforcement Office, call them to see if they have any concerns or reservations.
Silverpoint Homes has an A+ Rating with the Better Business Bureau and has been voted the Number One Favorite Place To Buy A Home by the readers of the
Register-Herald—seven years running! We've also been honored by the Manufactured Housing Institute as the 2015 National Retail Sales Center of the Year!
BONUS MISTAKE YOU WON'T WANT TO MAKE!
#6. Not Building Your Home with Silverpoint Homes
"If I had the chance to do it again, I would have bought from Silverpoint Homes."
This statement was said by more than one homeowner. You can avoid all of the mistakes above by selecting Silverpoint Homes as the builder of your new dream home!
It may sound like a lot of work building a new home, and you're right, it is, but we pledge to be with you every step of the way! When you choose Silverpoint Homes you'll never have to worry about "buyer's remorse"—we always look out for your best interests.
Come visit our Sales Center for peace of mind!
|