Silverpoint Homes would like to introduce the Farmhouse Series. The Farmhouse Series consists of 6 plans, ranging from 1,632 square feet to 2,590 square feet. This style of home is extremely livable, functional, and practical......and they exude character and charm.
Original farmhouses were situated on agricultural lands. They were straightforward, purposeful, and with little ornamentation or grand detail. Farmhouses were practical and sturdily built. While most plans can be made to look like a farmhouse with some white board and batten siding with black windows, a true farmhouse plan will have a few unique features:
-- Simple, practical layouts
-- Central area for entertaining, dining, and relaxing
-- Large kitchens
-- Large porches
-- Mud room entry
Preview the Farmhouse Series models below and click the images to learn more. Over the following weeks, Silverpoint Homes will be sending out information about each Farmhouse plan to showcase the additional optional layouts and special features available.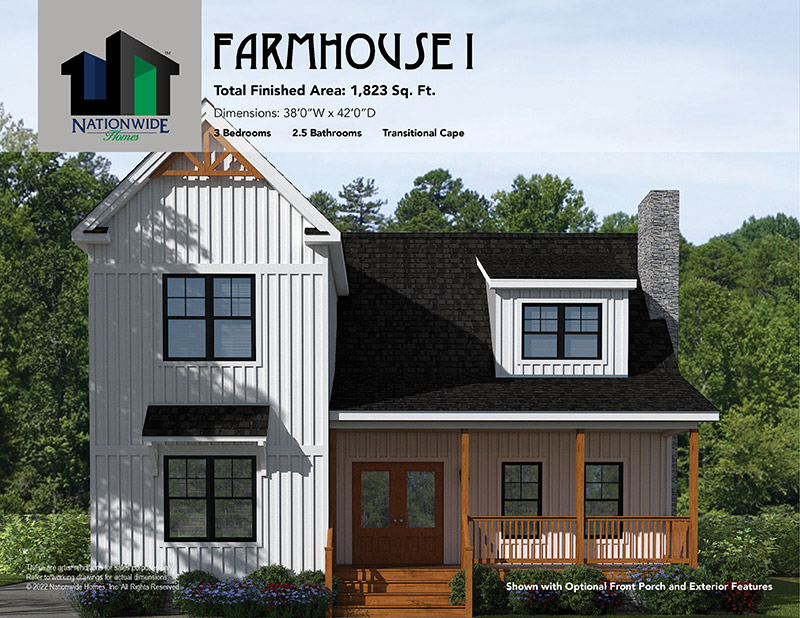 Farmhouse I: 1,823 Sq.Ft. | 3 Bedroom | 2.5 Bath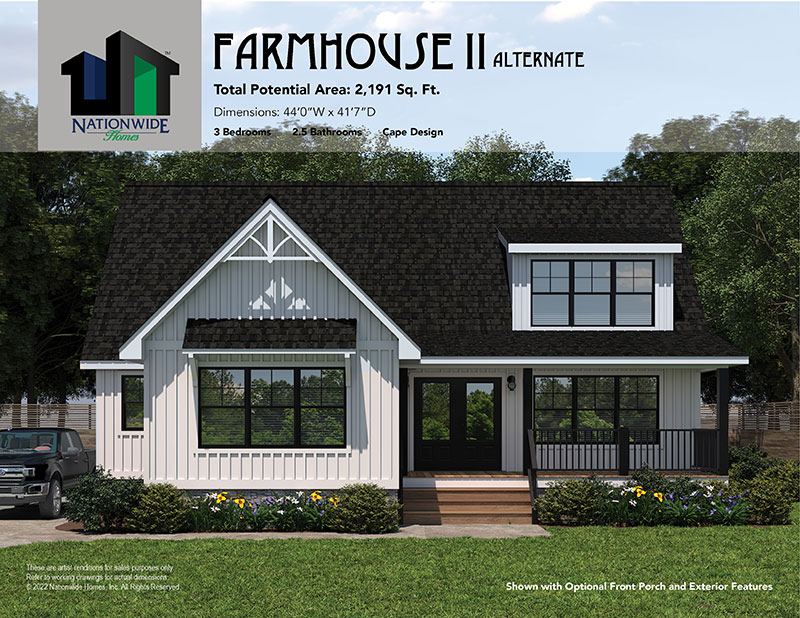 Farmhouse II Alternate: 2,191 Sq.Ft. | 3 Bedroom | 2.5 Bath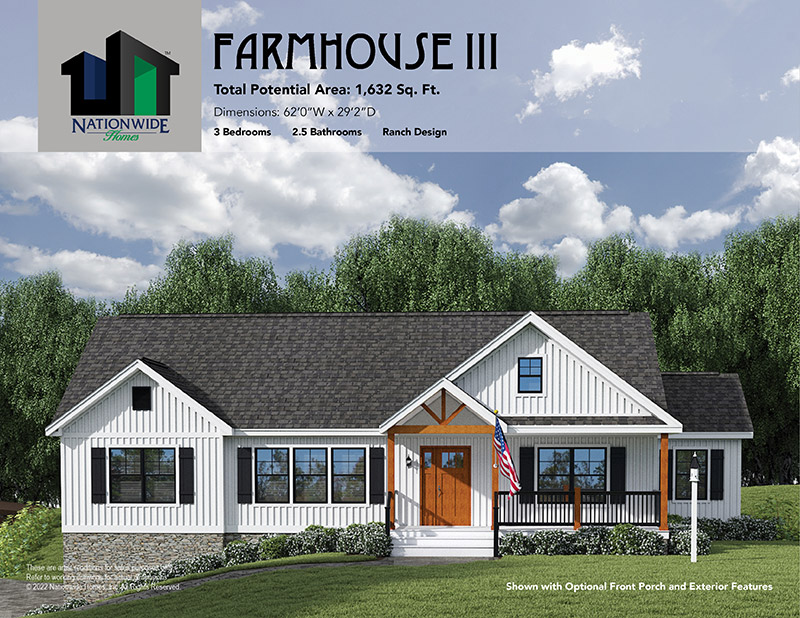 Farmhouse III: 1,632 Sq.Ft. | 3 Bedroom | 2.5 Bath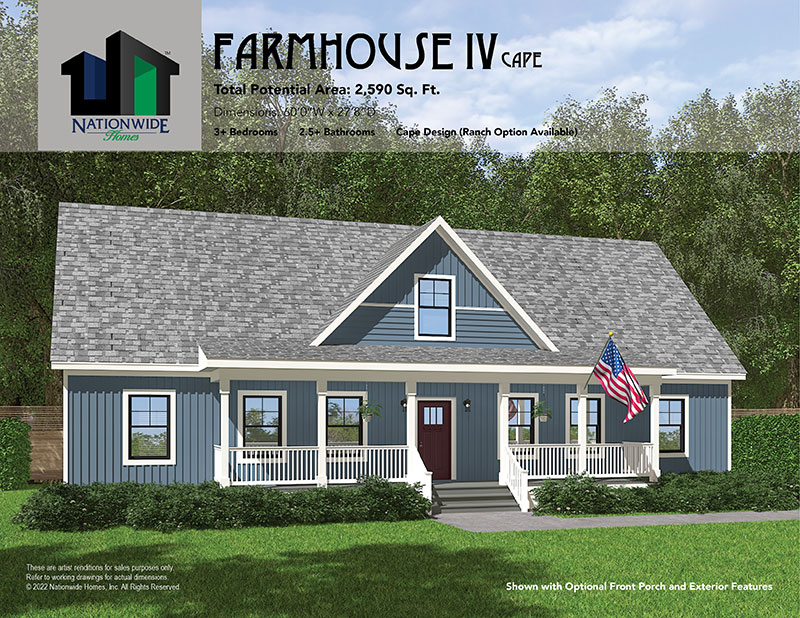 Farmhouse IV Cape: 2,590 Sq.Ft. | 3+ Bedroom | 2.5 Bath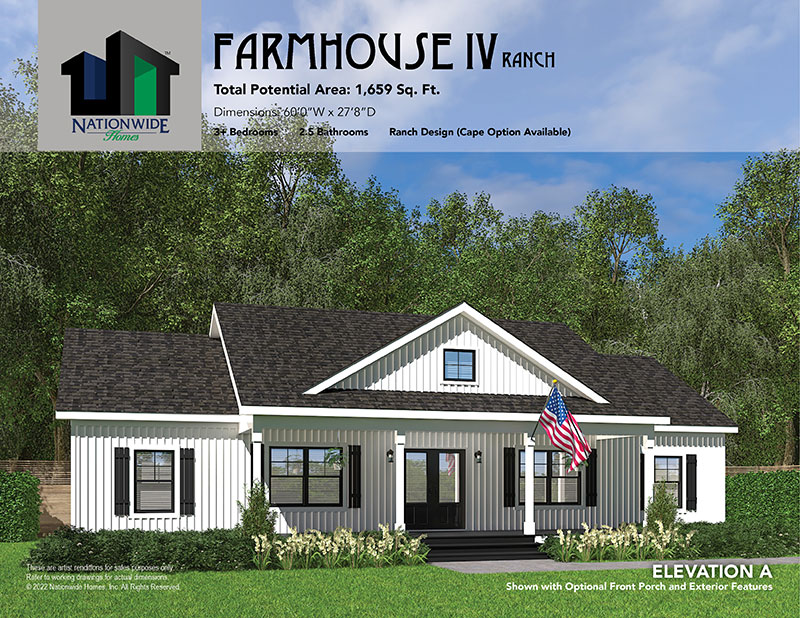 Farmhouse IV Ranch: 1,659 Sq.Ft. | 3+ Bedroom | 2.5 Bath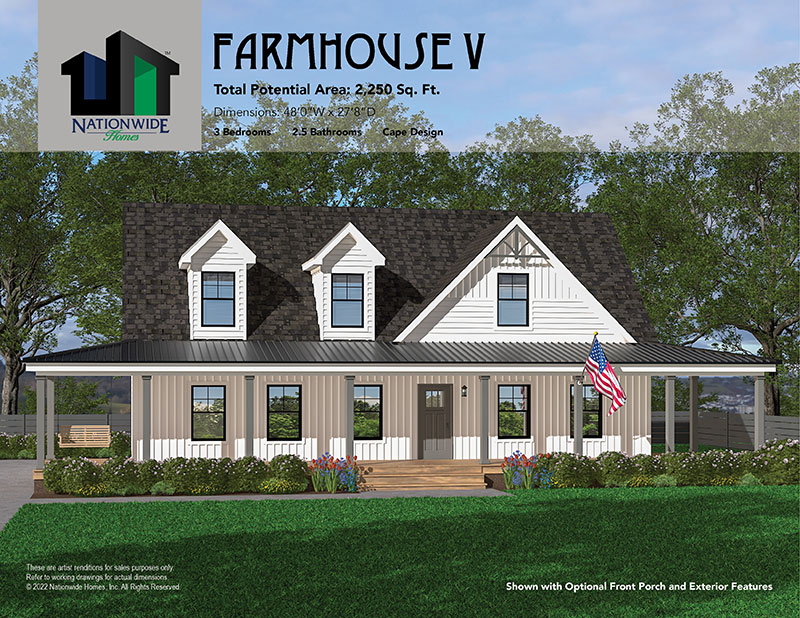 Farmhouse V: 2,250 Sq.Ft. | 3 Bedroom | 2.5 Bath
|