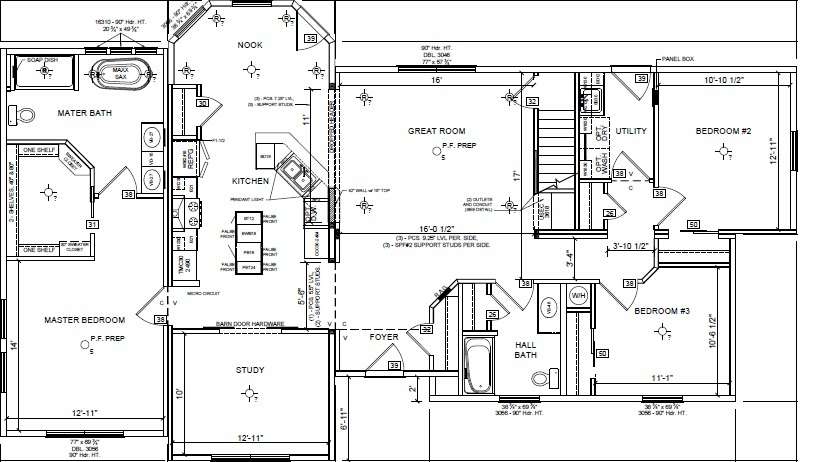 One of the reasons the modular construction industry has expanded so well is because of the wide range of customization options and individualized floor plans that are available. Consider the Lewisburg Ranch Style modular home: panoramic breakfast nook, double barn doors, and freestanding soaker tub are just a few of the features that make it unique.
What really sets this floor plan apart from the rest of the Ranch style modular homes in Beckley, WV, is the fact that this floor plan is highlighted with tremendous curb appeal because of its offset front elevation. The breakfast nook also extends out the rear of the home to give the sitting area a panoramic view. With a total of 1,925 square feet, the kitchen, nook, study area, great room, garage, master bedroom, and smaller bedrooms are strategically located to optimize the indoor living space of this modular home.
You can choose from the available customization options in order to maximize its functionality and enhance the aesthetic value of The Lewisburg Ranch Style modular home. Choose a roof pitch that offers full attic storage or ceilings with extend height windows throughout. In the kitchen you can even add integrated pet bowls in the island or full subway tile ceramic backsplash.
To find out more about the Lewisburg Ranch Style modular floor plan, contact Silverpoint Homes.
|