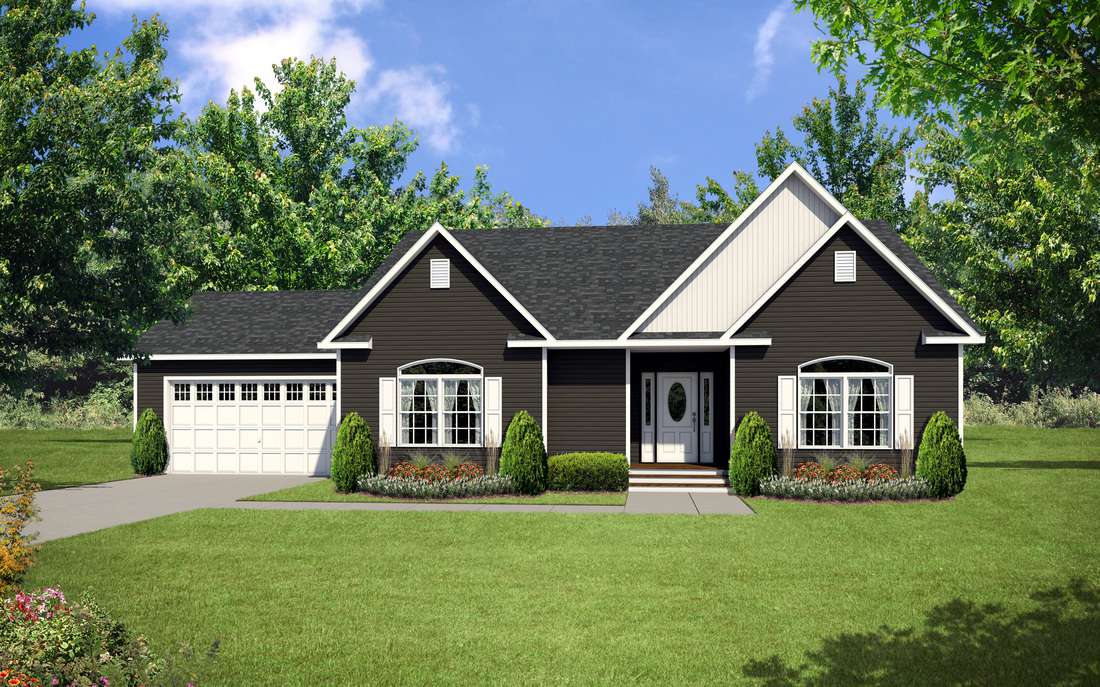 There are many different modular floor plans available at Silverpoint Homes, but the one that attracts the most attention of interested homebuyers is the Charleston Cape Cod style modular home.
This charming cape, the Charleston Cape Cod style modular home is indeed a head-turner. The exterior is highlighted by the white with black accent color combination which is accentuated by complementary geometric figures. This cape is 2,530 sq. ft., which is optimized with three bedrooms, two baths, a large living room, and a spacious kitchen and dining area. It also showcases a covered front porch that opens into the foyer giving full access to this lovely indoor space.
In fact, there are many modular homes in Charleston, WV. This is because more and more homeowners have a better appreciation for modular construction and how it can improve the home living experience without over-spending and within a more reasonable time frame than traditional construction.
Modular home construction uses advanced building technology in order to provide a more livable, durable, and high-quality home that is also more aesthetically pleasing. Homeowners can be confident that these pre-designed floor plans are custom-designed. Each can also be modified in order to cater to each families specific needs. Additionally, every modular home meets or exceeds local and state building codes.
To find out more about The Charleston Cape Style Modular Home, contact Silverpoint Homes.
|