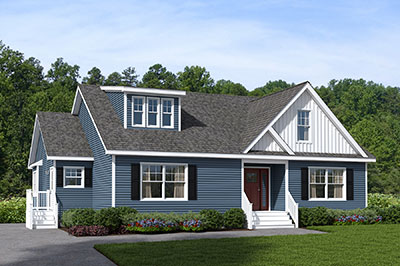 Building your new home can be an intimidating experience. As modular home builders, one of the most rewarding experiences comes from those who became frustrated when working with traditional stick-built home builders regarding just how much home they were going to get for their dollar. Luck for many, they delayed pushing the go button in order to give modular home construction a look only to find that for the same money they were going to get so much more out of their construction dollar. Everyone is essentially on tight budgets, but for those of you young people out there,modular construction empowers just everyone a path to a super high quality new home.
Because modular construction starts in a manufacturing warehouse, the building materials are screened for quality before they ever arrive the build site. For many (if not most) traditional stick-built construction firms, there is always high pressure to build around poor quality materials that are delivered to the site. Those pressures include the cost of returning and replacing poor quality materials, the time delays associated with the same, and the managerial oversight required to manage the returns. Once again, that is a non-issue with modular construction as the vast majority of the materials are screened and framed before arriving at the build site.
Indeed,modular building offerings to West Virginia will make you see the home building process in a whole new and positive light. If you are interested of building your dream home faster, stronger, and for less money than you thought possible, Silverpoint Homes is ready to lead you in every step along the way. Contact us today!
|