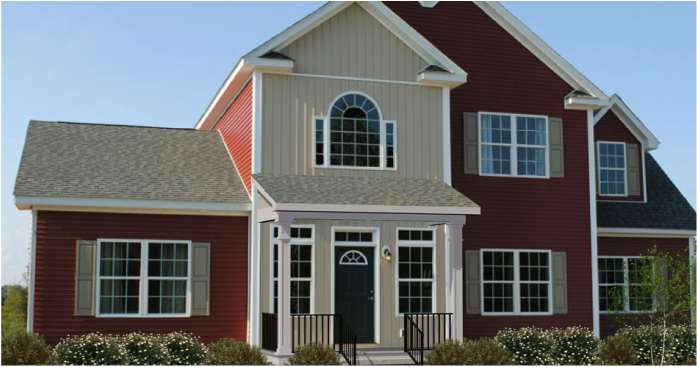 The desire to live in a single level home versus a multi-level home is a matter of personal taste, architectural style and personal needs. As a result, the modular home construction industry offers a wide range of flexible modular floor plans in order to cater to basic and unique requirements of every family. If you plan to custom-build a two-story modular home, then the Salisbury floor plan from Silverpoint Homes may be your best bet.
The Salisbury is a magnificent two-story modular home floor plan. This floor plan offers a dining room with an optional tray ceiling, master bedroom with his and her walk-in closets, a bedroom with an adjacent bathroom, a family room that opens to the second floor, and a kitchen/nook combo with a kitchen island. All of this comprises the first floor which measures 2,021 square feet. Simple home additions such as decks and balconies can be incorporates in order to provide extra functionality and aesthetic value to your home's interior.
The impressive style of The Salisbury modular homes in Charlotte, NC can be appreciated immediately upon entering its two-story foyer. But there is more to love with this modular floor plan that measures 3,330 total square feet. This home offers additional interior space giving you more room for relaxing, living, decorating and storage. If the Salisbury doesn't suit your needs, Silverpoint Homes has other two story modular homes that offer a wide range of options for customization, something for potential homeowners to consider who are planning to build their dream home through modular home construction.
For more details, contact Silverpoint Homes.